Come Dive With Us
Fintastic Diving is a full service dive center. We offer new equipment sales to fit your budget, air and Nitrox fills at a competitive price, exciting dive vacations, and dependable equipment service including Hydrostatic testing, Eddy Current of scuba tanks and Visual inspections. Spear Guns and accessories We specialize in equipping students with the knowledge and skills they need to become certified as scuba divers. We achieve that in several ways by offering a variety of specialties such as boat diving, night and limited visibility diving, research diving, shore and beach diving, deep diving and much more.
As the owner, I am both a trained staff instructor and instructor trainer. I hold certifications from Rebreather Association of International Divers (RAID), Professional Association of Diving Instructors (PADI). With 31 years of diving and training experience, our services can benefit divers of all skill levels. We can help you find local scuba diving locations and boat charters. We cater to anyone 12 and older who is willing to learn the art of scuba diving in a fun and relaxing atmosphere with an emphasis on water safety. Check us out today to see what we can offer you or your group. Our prices are affordable so you don't have to break the bank to get scuba certified.
Scuba Gear & More
We carry and service top quality scuba gear from the leading brands in the industry. We also offer repairs and inspection on your dive equipment. Check us out for all of your diving needs.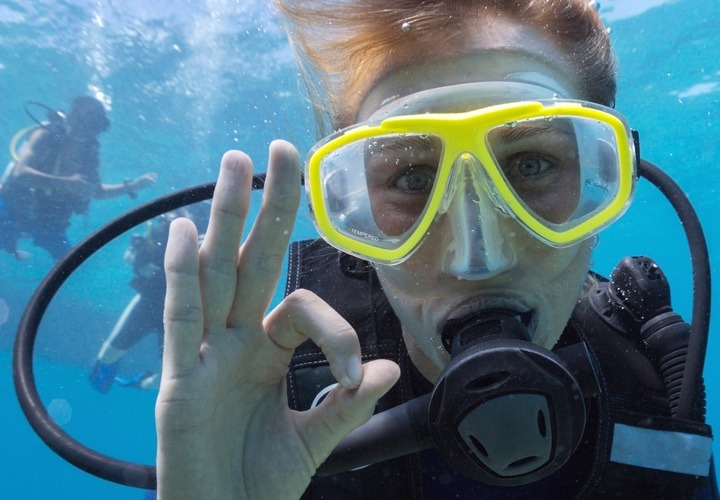 Air & Nitrox Fills
Wether you are getting ready for your next dive, or you're gearing up for a paintball tournament, we can get you filled up on the spot. Just bring your tank in, and we will take care of the rest.
Shop Fintastic
Get your swag on with our Fintastic merchandise. We have hats, shirts, hoodies, and more. Show your support for your favorite dive shop and check out our gear. We have something for the whole family.