Rescue Diver
• 12 years or older
• Adventure Diver/Junior Adventure Diver (or qualifying certification) with completed Underwater Navigation Dive
• EFR Primary and Secondary Care training (or qualifying training) within 24 months
The PADI Rescue Diver course teaches you techniques to avoid and manage problems and improve your confidence as a diver. During the course you'll become a better buddy by enhancing your ability to identify potential problems and by practicing dive emergency protocol. The subject is serious but the training is fun – many divers tell us the PADI Rescue Diver course was their favorite! *This course fee only covers your online training, assessments and certification card. Practical training fees, dives, dive equipment, student slate and logbook are available at additional fees via your PADI Dive Center.

The PADI Rescue Diver course prepares you to deal with dive emergencies, minor and major, using a variety of techniques. Through knowledge development and rescue exercises, you learn what to look for and how to respond. During rescue scenarios, you put into practice your knowledge and skills. Topics include:
• Self rescue
• Recognizing and managing stress in other divers
• Emergency management and equipment
• Rescuing panicked divers
• Rescuing unresponsive divers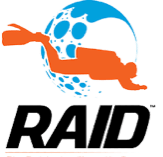 MASTER RESCUE DIVER
Prerequisites
• To be a minimum of 15 years old.
• Completed and passed Master Rescue academic section Quick Quiz and Exam.
• Have a minimum of 12 hours logged underwater whilst using open circuit equipment.
• Have a RAID Advanced 35 (Open Water) or Explorer 30 certification or equivalent certification from a recognized training agency.
• Have a current rescue Breathing/CPR and oxygen provider certificate from a recognized authority.
• Documented proof of prerequisite requirements needs to be presented to the appointed Dive Center for approval prior to any in water training.

The RAID Master Rescue course teaches you above all how to minimize the risk of a rescue needing to be performed, and in the event of a rescue, being able to quickly and effectively provide assistance to the diver/s in distress.
Through a combination of our cutting edge online training and interaction with your RAID Instructor, your diving knowledge will be honed to a very high level, preparing you to look after others. This will ultimately prepare you for RAID Divemaster training.

Topics and practical workshops include:
Academic Section (all online):
• Diving in General
• Environment
• Dive Equipment
• Physics
• Physiology
• Rescue
• Management
• Confined Water (academics)
• Open Water (academics)

Practical Section:
• Review of personal diving skills
• Stamina and watermanship skills
• Artificial Respiration
• Site management skills
• Development of diver rescue and emergency skills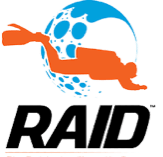 First Aid
This qualification forms part of the RAID Master Rescue Diver program, but can also be taken as a stand-alone qualification. The qualification and learning outcomes are based on the recommendations of the European Resuscitation Council Guidelines (October 2015).
This qualification is for divers, diving support and diving instructors. It is not designed to be used as a non-diving workplace qualification, however the generic skills learned on the course can be used in non-diving situations.


This qualification should enable Learners to attain the knowledge and practical competencies needed to deal with a range of emergency first aid situations, specifically those that divers are likely to encounter. Learners should be able to demonstrate the practical administration of safe, prompt, effective first aid in emergency situations with an understanding of the role of first-aider. The course does not contain theoretical aspects of Decompression Sickness or Oxygen Administration, as these are covered in the Master Rescue Program.


During the practical session, the instructor will demonstrate each skill. Students will then practice the skill. Having students repeat skills again if need be, until mastery of each skill is shown is an essential part of practical session. All students must show mastery of all skills prior to being assessed. As students are guided through each skill, identification of the key points to assist in their development towards mastery, is essential. All skills are outlined and progress towards
the development of the key attributes in simple steps. Each skill is explained prior to demonstration, so that students fully understand the key points and objectives.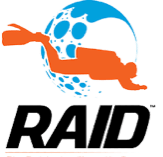 Oxygen Administration
Oxygen administered as therapy or a drug can, in many circumstances, aid a casualty.
In this course, you will learn how to use oxygen, in a first aid situation, to help a casualty.
You will discover that oxygen can actually be dangerous and you will be shown precautions and procedures to ensure your, and the casualty's, safety is maintained while handling and administering oxygen.
You will learn how to assemble various oxygen delivery systems, be shown and practice the various methods of delivering oxygen to a casualty and have the advantages and disadvantages of these delivery systems explained so you can make the best choice in the circumstance you may find yourself in.
This course requires prior knowledge and practical training in first aid procedures including current cardio pulmonary resuscitation (CPR) and expired air resuscitation (EAR) qualifications.
This course is also contextualised in places for those who are SCUBA divers, as oxygen, as a treatment for many diving maladies is essential; however, it is just as applicable to anyone who wishes to learn about basic oxygen administration in any arena.