Search and Recovery Diver
• PADI (Junior) Advanced Open Water Divers who are at least 12 years old can enroll in the Search and Recover Diver course.
• PADI (Junior) Open Water Divers with a PADI Underwater Navigator certification also qualify.
It happens: People accidentally drop things from docks, off boats or even while scuba diving. If you've ever lost something in the water and wanted to go find it, then the PADI Search and Recovery Diver Specialty course is for you. There are effective ways to search for objects underwater that increase your chances of success. And there are good and better methods to bring up small, large or just awkward items. Search and recovery can be challenging, but a whole lot of fun.
Gathering information and resources, then carefully planning a search are the first important steps you learn. During four scuba dives you'll practice:

• Swimming search patterns using your compass and natural navigation.
• Locating large and small objects using various search patterns.
• Using a lift bag for large or heavy objects, plus other recovery methods.
• Planning a search operation based on facts gathered about a lost object prior to the dive.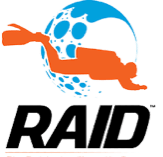 Search and Recovery
• To be a minimum of 15 years old.
• Certified RAID Open Water 20 or equivalent.
• Complete the RAID registration procedures.
This Specialty is designed to provide you with new skills and techniques to allow you to find lost objects underwater.
This specialty can be run for any certified diver who has the equivalent of RAID Open Water 20.

Wreck Diver
If you're at least 15 years old and have earned a PADI Adventure Diver certification or higher, you can enroll in the Wreck Diver Specialty course.
Whether purpose-sunk as an artificial reef for scuba divers, or lost as the result of an accident, wrecks are fascinating windows to the past. Ships, airplanes and even cars are fascinating to explore and usually teem with aquatic life. Each wreck dive offers a chance for discovery, potentially unlocking a mystery or spying something others have missed. The PADI Wreck Diver Specialty course is popular because it offers rewarding adventures while observing responsible wreck diving practices.

There are many different types of wrecks, some of which are protected by laws that guard their historical and cultural significance. Your training starts by reviewing guidelines for researching and respecting wrecks. During four dives you'll learn:
• Safety considerations for navigating and exploring wrecks.
• Surveying and mapping a wreck.
• Using penetration lines and reels to guide exploration.
• Techniques to avoid kicking up silt or disturbing the wreck and its inhabitants.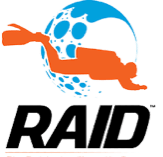 Wreck
• To be a minimum of 15 years old.
• Certified RAID Open Water 20 diver or equivalent.
• Complete the RAID registration procedures.
This Specialty is designed to extend your knowledge and skills of diving to allow you to dive on wrecks safely without penetrating them. It develops the knowledge required to plan, prepare and analyze for your dive to reduce stress and confusion, allowing you to enhance your diving experience.
This specialty can be run for any certified diver who has the equivalent of a RAID Open Water 20 Diver.

THE PROGRAM EMPLOYS THE FOLLOWING
• Why wreck dive?
• The nature of wreck diving
• How to access wrecks properly
• How to choose appropriate wreck sites
• Equipment related to wreck diving including equipment used for advanced wreck diving
• The parameters of wreck diving
• RAID's 10 point guide to wreck diving
• What you can do to further your knowledge and skill